Zstack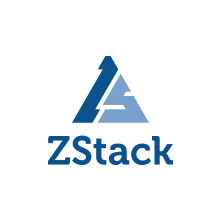 Founded in 2015, ZStack is a China based global IT vendor providing the leading cloud computing technologies that specializes in the research and development of cloud computing software and hardware. ZStack has nearly 600 employees, around 70% of them are R&D and technical team members. ZStack has successfully provided the state-of-art cloud computing technologies to more than 2500+ enterprise users coming from over 30 countries.
And it provides productized services include ZStack Private Cloud, ZStack Hybrid Cloud, ZStack Cloud Management Platform (CMP), ZStack HCI and ZStack Ceph Enterprise.
ZStack's outstanding performance and powerful self-development capabilities have attracted a lot of giant enterprises such as China Telecom, Alibaba Cloud, Shenzhen Capital Group to become its strategic investors. Having a rapid growth of business within mainland China as well as in the international market, ZStack expanded quickly, having 10 branch offices at various different cities in mainland China. In December 2021, ZStack had officially established global headquarter in Hong Kong to cope with rapid international expansion. And developed sales team in Indonesia and India. ZStack targets to provide services for 20+ countries or regions in the coming three years and will proactively deliver the corporate mission "Empower every enterprise to have their own cloud" to every corner of the world.